Department of Sericulture
Department of Sericulture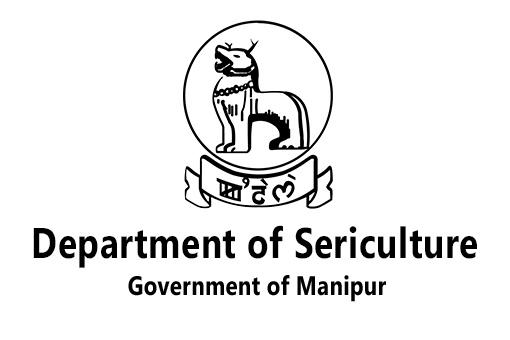 The Sericulture Department, Manipur
is headed by the Directorate of Sericulture located at Sangaipat, Imphal. It was established in 1991. Head of the Department is the Director, Sericulture, assisted by one Joint Director, Principal, and three Deputy Directors. All the districts are headed by District Sericulture Officers.
Our Vision
To provide the necessary framework for advancing goals and prioritizing strategies for the development of the Sericulture & Silk Industry to become a major silk-producing State.
Department's Mission
Promotion & Development of Sericulture & Silk Industry as an effective socio-economic tool for employment generation in rural areas.
Infrastructure and technical support for the production of saplings of a silkworm food plant and its plantation and silkworm seed.
Promotion of appropriate & latest technology of sapling raising & plantation of silkworm food plants, silkworm seed, silkworm rearing, silk spinning and silk reeling.
Facilitate marketing of sericulture products at the optimum market price.
Department's Goal
To promote extension & development, guidance and strengthening of support systems for the sericulture & silk Industry.
To promote value addition of the silk produced within the State for added livelihood and higher earnings to the people.
Introduction and imparting latest technologies on Sericulture.
Support for the market of Sericulture produces.