Department of Fisheries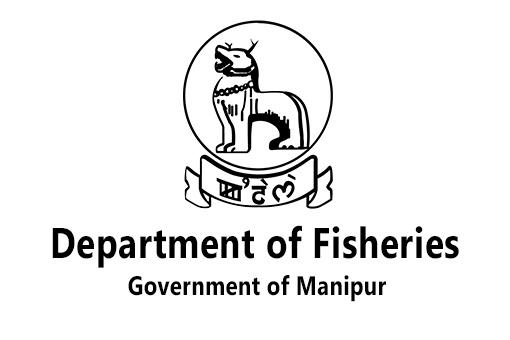 The State Department of Fisheries, Manipur started its functioning in the year 1959 as a wing of the then Agriculture Department, Manipur under one Chief Fishery Officer along with some skeletal staff.
Thereafter, the Department started functioning as a Directorate since 1979. The status of the Chief Fishery Officer was upgraded to the Director of Fisheries, Manipur. All the district level offices headed by one District Fishery Officer and Chief Executive Officer, Fish Farmers' Development Agency (except Imphal East District) each along with both technical and administrative staff were opened for effective implementation of various developmental plan schemes of the Department.
The Department is headed by a Director who is the executive head of the Department. He is assisted on the technical side by one Additional Director, one Joint Director, one Deputy Registrar Co¬operative Societies(Fishery) along with 4(four) Fishery Officers for implementation of various developmental plan schemes. In administration, he is assisted by one Administrative Officer along with a Superintendent and an Account Officer. All the districts have one District Fishery Officer assisted by a Project Officer(Fishery) along with technical and administrative staff. The Department is also implementing Fish Farmers' Development agencies, one each in each of the 9 districts (except Imphal East District) headed by one Chief Executive Officer, under the Centrally Sponsored Scheme on Development of Freshwater Aquaculture.
OUR AIM & OBJECTIVES
To augment table fish production to meet the demand for fish for solving the malnutrition of the masses in the State,
To conserve and propagate economically important endangered fish species of the State,
To produce sufficient quantities of high yielding exotic as well as indigenous fish species for stocking the cultural water areas of the State,
To survey the vast natural fisheries resources of the State for its rational exploitation,
To create artificial impoundments, ponds, tanks, reservoirs etc. for enhancement of fish production in the State through pisciculture,
To introduce the culture of high yielding fish species in the State,
To generate self-employment through scientific fish culture to the rural people for upliftment of their socio-economic conditions,
To study and introduce new technologies for enhancement of fish production,
To create trained manpower for implementation of various developmental schemes/programmes of the Department,
To establish regional and district level fish seed farms and hatcheries in the State for production of quality high yielding fish seeds to cater to the needs of the private fish farmers as well as establishment of experimental fish farms for production of table fishes,